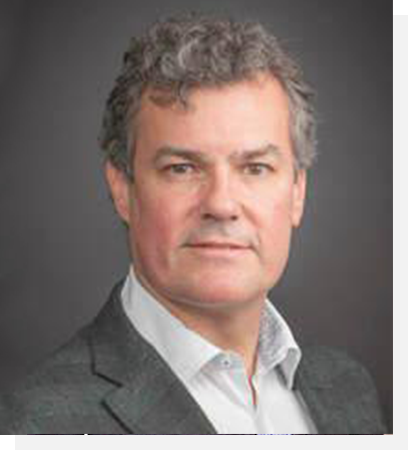 Mr. Carlos Cobiella
Consultant Orthopaedic Surgeon
Carlos Cobiella grew up in Spain and graduated from Medical School at the Universidad Autónoma in Madrid.
Later, he became interested in Shoulder and Elbow Surgery and had further training in this area under the care of Messrs Bayley, Calvert and Lambert at the Shoulder and Elbow Unit at the RNOH and Professor Birch at the Peripheral Nerve Injury. 
Having been appointed as Consultant Orthopaedic Surgeon at the Whittington Hospital in 2003, he set up the Shoulder and Elbow service. Two years later he moved to UCLH to pursue his career in a more academic environment and there had the opportunity to develop the Upper Limb Service. He now leads a team that includes three other Shoulder surgeons and three Hand and Wrist surgeons.
He enjoys all aspects of Shoulder and Elbow surgery, including the treatment of Sports injuries, arthritis and fractures. He has a keen interest in arthroscopic (keyhole) techniques.
He is regularly referred sportsmen from Premiership football and rugby clubs such as Arsenal, Fulham, Saracens and Harlequins, international level athletes from the English Institute of Sports, UK Athletics and the PGA. He is the NFL Upper Limb Surgeon in Europe and the shoulder surgeon for the London Underground. Well known musicians and artists, including Oscar winning actors and film makers, have trusted his professional ability.
He is a member of faculty in numerous courses in Arthroscopic and Sports injury Surgery, both national and international. As well as training medical students and junior doctors, he directly supervises the training of the UCH Shoulder and Elbow Fellow. He continues to publish in his field and presents his results regularly at scientific meetings.
Qualified from Medical School at the Universidad Autonoma in Madrid, Spain.
Completed his basic surgical training in London.
Consultant Orthopaedic Surgeon at the Whittington Hospital in 2003 (2003-2005).
Head of the Upper Limb Section of the Institute of Sports, Exercise and Health at UCL (Present).
Shoulder & Elbow Surgery
Sports Injury
Trauma Surgery
Honorary lecturer at UCL.
Head of the UCL upper limb research unit.